CURATORIAL PROGRAMME #1
RAFAŁ BUJNOWSKI. HOUSE UNDER CONSTRUCTION
25.11.2021—25.02.2022
Curator: Agnieszka Tarasiuk
The exhibition concerns the practice of construction, the reality of loss and recycling of debris. It opens with a series of paintings, which are imitating a particular style of ceramic tile. The ugly ones from the 1990s, which have been ruthlessly knocked off the walls of Polish houses and apartments for the past few decades, obliterating the bad taste and memory of a transitional and volatile era. While making Tiling, similarly to how he had made Bricks 20 years earlier, the artist consciously abandoned chiaroscuro, perspective and other techniques of painterly representation in favour of the mimicry of reality.

Around 2000, Bujnowski was a guest of London's Central Saint Martin's, and at its Window Gallery, he organised an exhibition entitled "Cheap Art from Poland - Bricks, Planks, VHS Cassettes". The artist stood outside the Tate Gallery in London displaying his paintings/bricks and held a cardboard sign reading 'Cheap Art from Poland'. A quarter of a century has passed since Bujnowski's debut and the burgeoning political and social transformation of Poland. Polish tastes have inevitably changed, along with the art market which has adopted and integrated with Western mores. During this time the artist has conceived a mature language, in which technical issues of the medium of painting are treated as means of expression: the format, the name of the paint, the layer of varnish, even the price of the work and the act of selling it are all of symbolic significance.

Bujnowski introduces themes and objects from everyday life to the world of art. He shows domestic catastrophes and banal accidents. One could think that he is simply talking about his life today. However, paintings about building and destroying houses hanged on Muranów walls, made of a mixture of concrete and ground rubble of the Warsaw ghetto, also concern the history of wars and the Holocaust. The other work, concerning racism, which had been painted two decades ago in New York, exhibited today – when the border between Poland and Belarus has become the scene of a humanitarian disaster – becomes an appeal for attention here and now. Climate change and its results as a migratory crisis require all of us to be ready to revise our own cognitive limitations.

The painting, which is the title of the entire exhibition, shows an unfinished roof of a house. The builders are not visible. Maybe they are hiding from the rain? Maybe they are not sure if the construction is worth continuing? Will they make it? The beams of the roof trusses stand black against the stormy sky. Were it not for the title, one would think that the house depicted here has just burned down.
AUDIOGUIDE ▶ LISTEN
Read by: Gabriel Gawin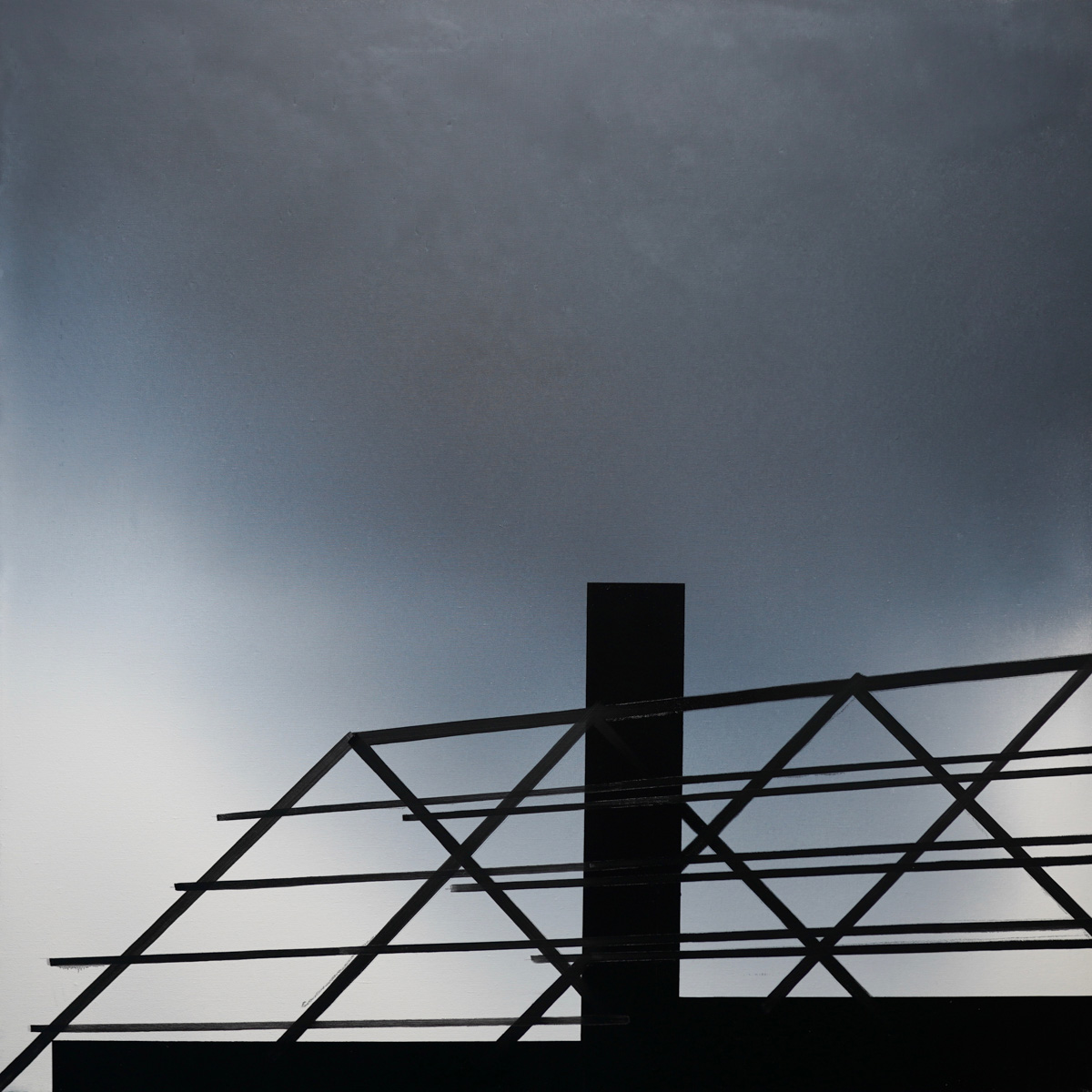 Rafał Bujnowski
House under construction, 2021
oil on canvas
150 × 150 cm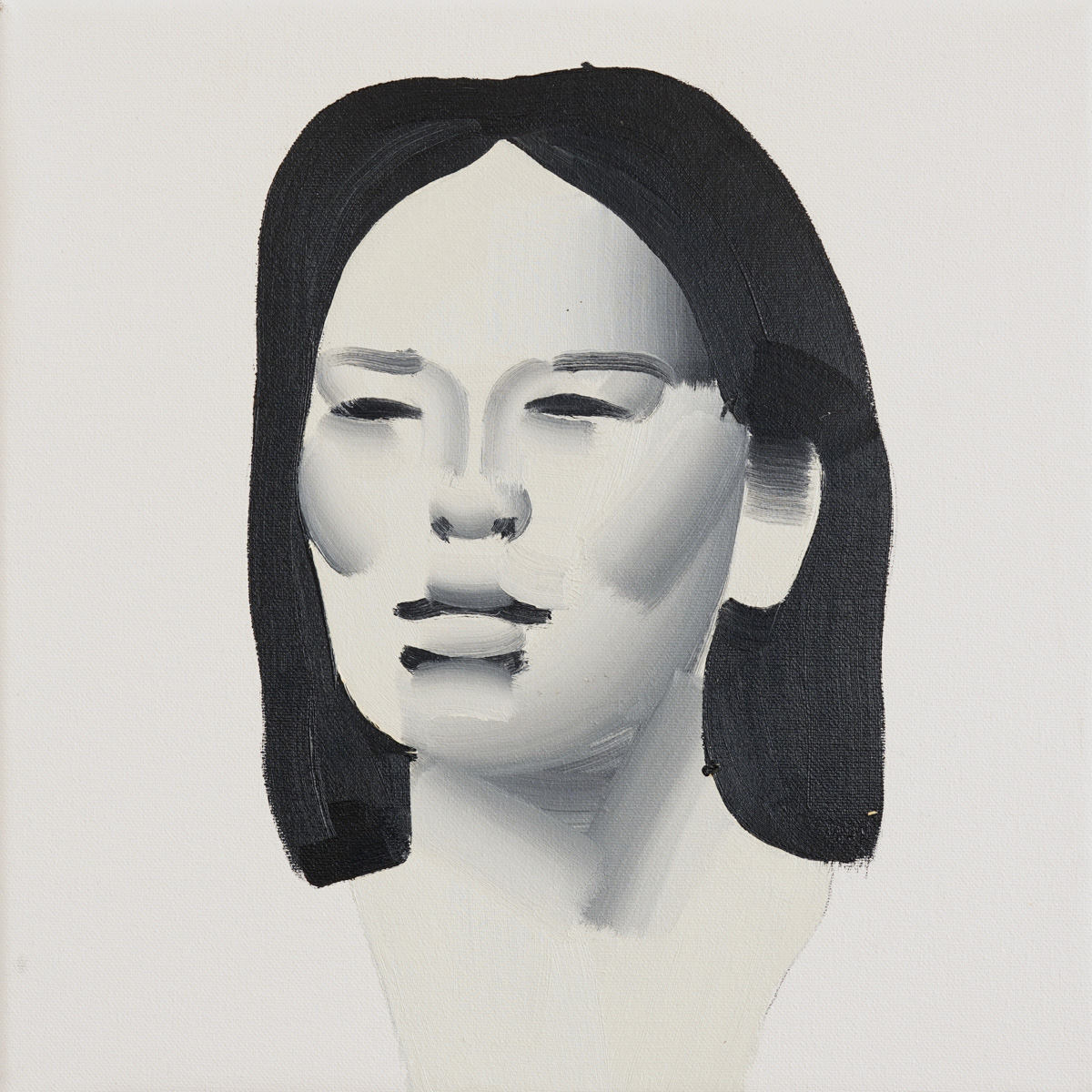 Rafał Bujnowski
Chinatown 2003 (fragment), 2003
oil on canvas,
18 pieces, 30 × 30 cm